Created in 2016, we work together with our students to inspire the discovery and mastery of the English language via a range of fun activities and classes for all ages and levels.
Our team of passionate and qualified mother-tongue teachers have a breadth of experience and interests. They seek not only to impart knowledge but to create a genuine bond with their students making for an informed yet personalised educational experience which nurtures a true love for learning.
Our unique co-planning approach encourages students to take ownership for their learning from an early age thus developing self-confidence, and collaborative and leadership skills.
We are an affiliated Cambridge English preparation centre with students regularly entering for the Cambridge First and Proficiency examinations to gain official recognition for their achievement in English.
Conscious of the balancing act many families have to play during the school holidays,
we also offer an array of themed day camps and workshops
across the year open to all children from the local area.
I highly recommend Kensington English. Kate has been teaching my daughter to read for the last few months and all her teachers are blown away by just how much she has come on.
I love that Kate doesn't rely on following set books cover to cover but carefully assesses what the child needs… building this into the programme. My daughter loves going and comes away feeling energised.
Kate is far and above anything else I've experienced. Highly recommended.
Melitta C.
Kate has a natural ability to engage with children and has helped our daughter to start reading in just a few months. She delivers the classes in a beautiful place and is generally a very pleasant person who I can trust my child with.
Sonia D.T
Thank you so much for the lovely summer memories! My girls came back buzzing and chatty every single day. Brilliant.
Eunice H.
J'aime beaucoup organiser mes cours avec les parents chez Kate à Kensington English. L'ambience est chaleureuse, les éducatrices qui s'occupent des enfants sont tops et à l'écoute, et le lieu est très facile d'accès. 
Je recommande grandement Kensington English, que ce soit pour apprendre l'anglais aux enfants, pour les camps de vacances ou pour le co-working. 
Isabelle J – Les Petits Pois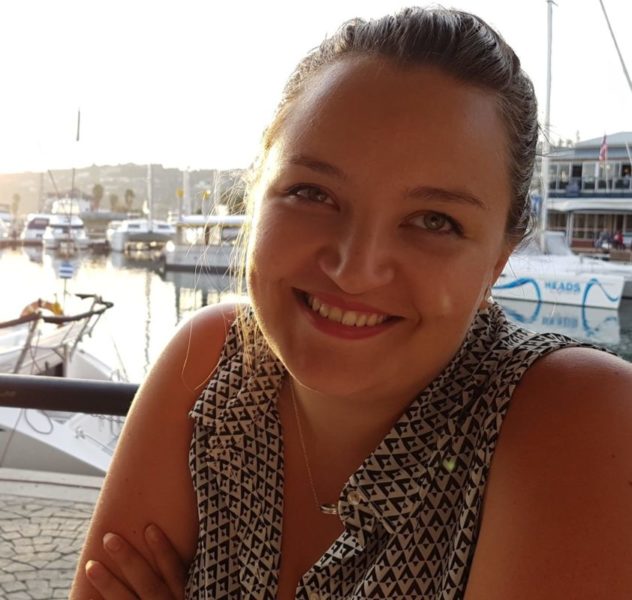 Kate Naegeli - Director, Head Teacher
British-born, bred and trained, Kathryn has taught in a number of UK, Swiss and international schools throughout her career with specialisms in Literacy, TESOL and music. When not at Kensington English, she can be found out walking with her dog, Milo, at rehearsals with L'Orchestre de Ribaupierre and La Maurabia Quintet, or with her nose in a good book and a cup of coffee in her hand.

Kate will be on Maternity Leave for the Autumn Term 2021.
Milo - School Mascot, Chief Mischief Maker
Milo is our school mascot and chief teaching assistant. He is a 5 year old cocker spaniel who loves tennis balls, sticks, the water and to be read to.
Milo will be on Big Brother Duty for the Autumn Term 2021.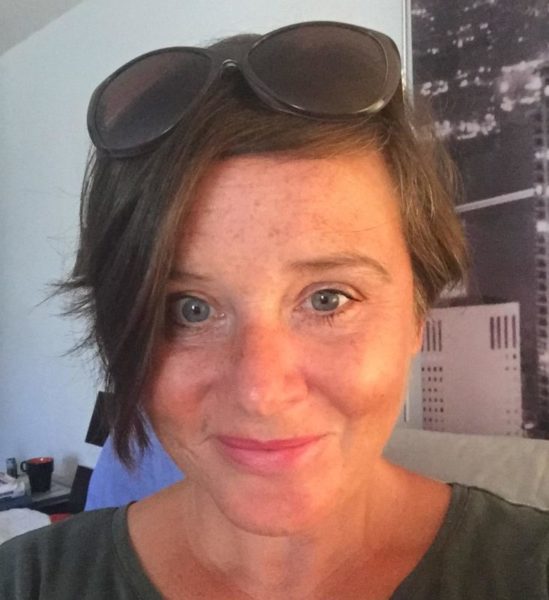 Edwina Cornelius - English and ESL Teacher
Edwina has experience with teaching across all primary age groups with specialisms in Phonics, Literacy and music. As a mother to three boys, she is kept busy and enjoys family time hiking in the summer and skiing in the winter. Her personal interests are playing the piano, health and nutrition and travel.
Stephanie Jones - English Teacher
Stephanie is a Primary teacher from Scotland with a breadth of international experience. She is particularly passionate about creative arts and learning through play, especially since becoming a mum to two "wee" girls.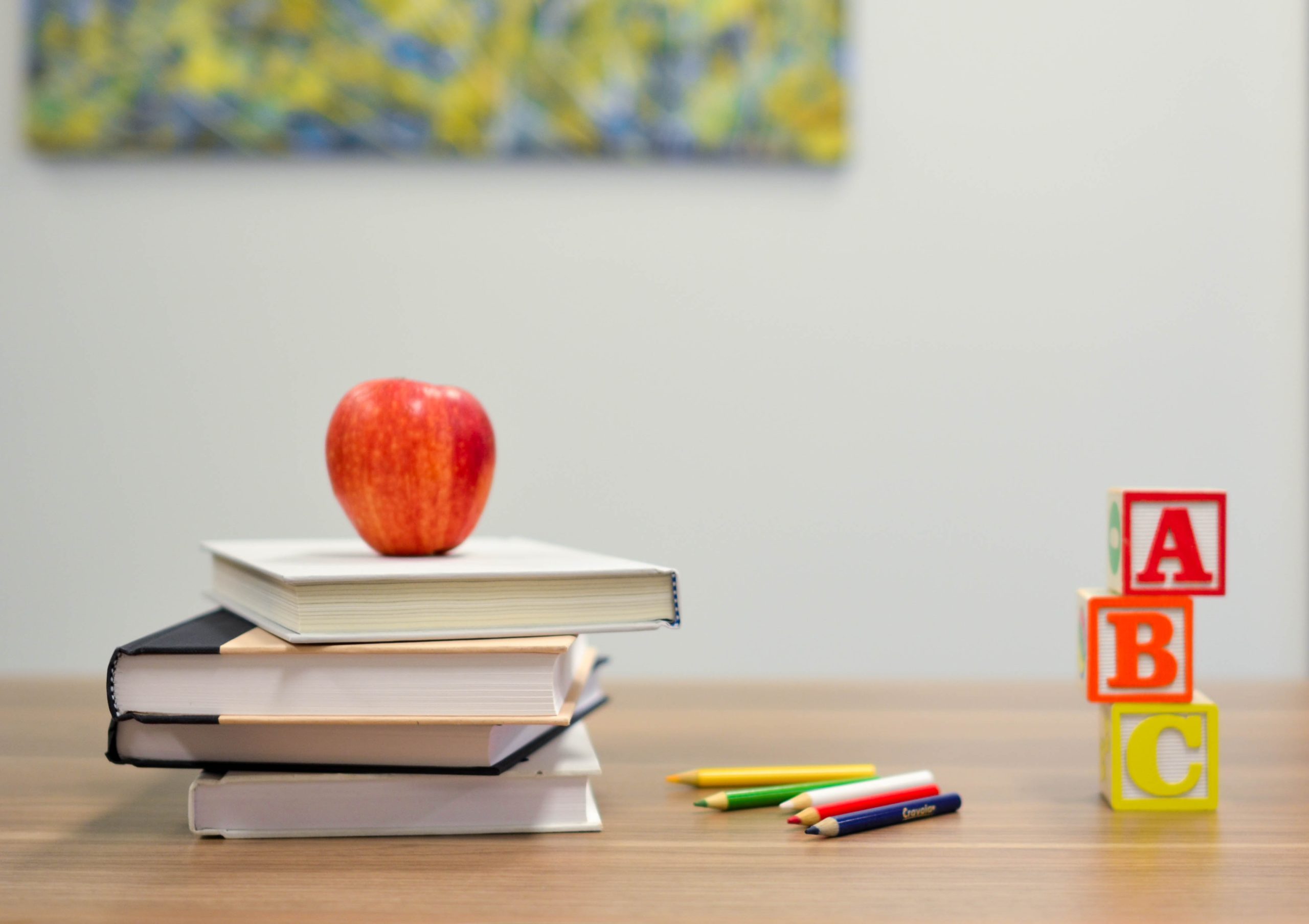 Kirstin Daly - English and Drama Teacher
Kirstin is a dedicated, enthusiastic teacher with experience teaching Literacy and a range of creative subjects to children of all ages. When not teaching, Kirstin is passionate about dog training and Stand Up paddle.
Anna Basler - ESL Teacher, Playgroup Lead
Anna is a specialist Early Childhood teacher from the United States. She is particularly passionate about learning through play and spending time with her family in the wonderful Swiss outdoors. Anna is currently furthering her training in Teaching English as an Additional Language and studying French.

Lindsay Pfiffner - Secondary English and ESL Teacher
Originally from Dallas, Texas, Lindsay Pfiffner is a former Advanced Programme English Literature teacher who later served as a school counselor and academic advisor.  She holds a Bachelor's degree in English Literature and a Master's Degree in School Counseling.  When she's not hiking with her husband and boy/girl twins, she enjoys running, reading, and finding the perfect chocolate chip cookie recipe.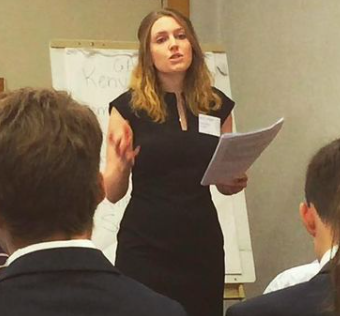 Hayley Done - Cover Teacher
Teaching internationally since 2013, Hayley is a Humanities educator specialising in IGCSE, IBDP, A-Level or AP History. She also teaches public speaking skills and has accompanied many students to Model United Nations conferences. When not teaching, Hayley is a fitness enthusiast, dog mum and keen photographer.